更新日:2022年1月25日
[Main Component 2] Disaster Prevention Education for "Passing on to" the Next Generation

Raising Awareness of Volcanic Disaster Prevention

Videos and leaflets on volcanic disaster prevention have been produced to help citizens gain proper knowledge of Sakurajima's past and current status in order to disseminate the importance of preparedness and awareness of the effective measures to ensure protection of lives.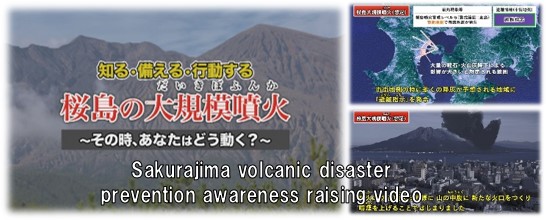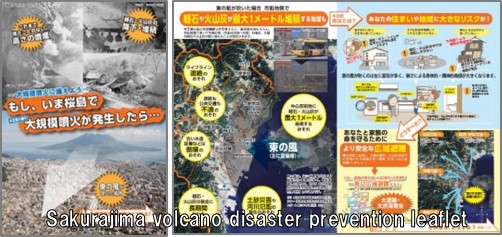 Production and Distribution of Volcanic Disaster Prevention Materials

Volcanic disaster prevention materials have been produced and distributed to all elementary schools in Kagoshima City in order to learn how to cope with volcanic disasters as well as how to enjoy the natural blessings and culture of Sakurajima.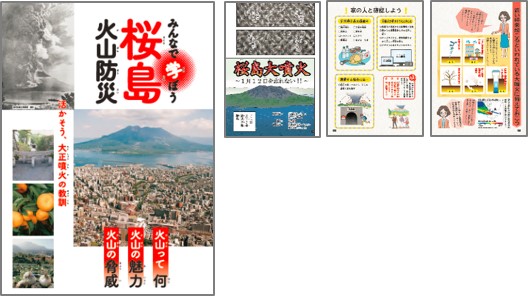 Classes Conducted by Dispatched Volcano Experts

Volcano experts are dispatched to elementary schools to provide lectures on the formation of Sakurajima and its eruptive history. Classes detailing experiments to learn about eruption mechanism are also provided.

Experience Visiting Sakurajima

Elementary school children and their guardians from the city side are taking part in a hands-on learning program to visit the Sakurajima Visitor Center, Ash-buried Kurokami Shrine Gate and Sabo erosion control facilities.


Training to Develop Volcanic Disaster Specialists

Training to develop volcanic disaster specialists has been held for those who are related to volcanic disasters all over Japan. Training includes ash removal measures, evacuation planning and observation of a Sakurajima volcano disaster drill.